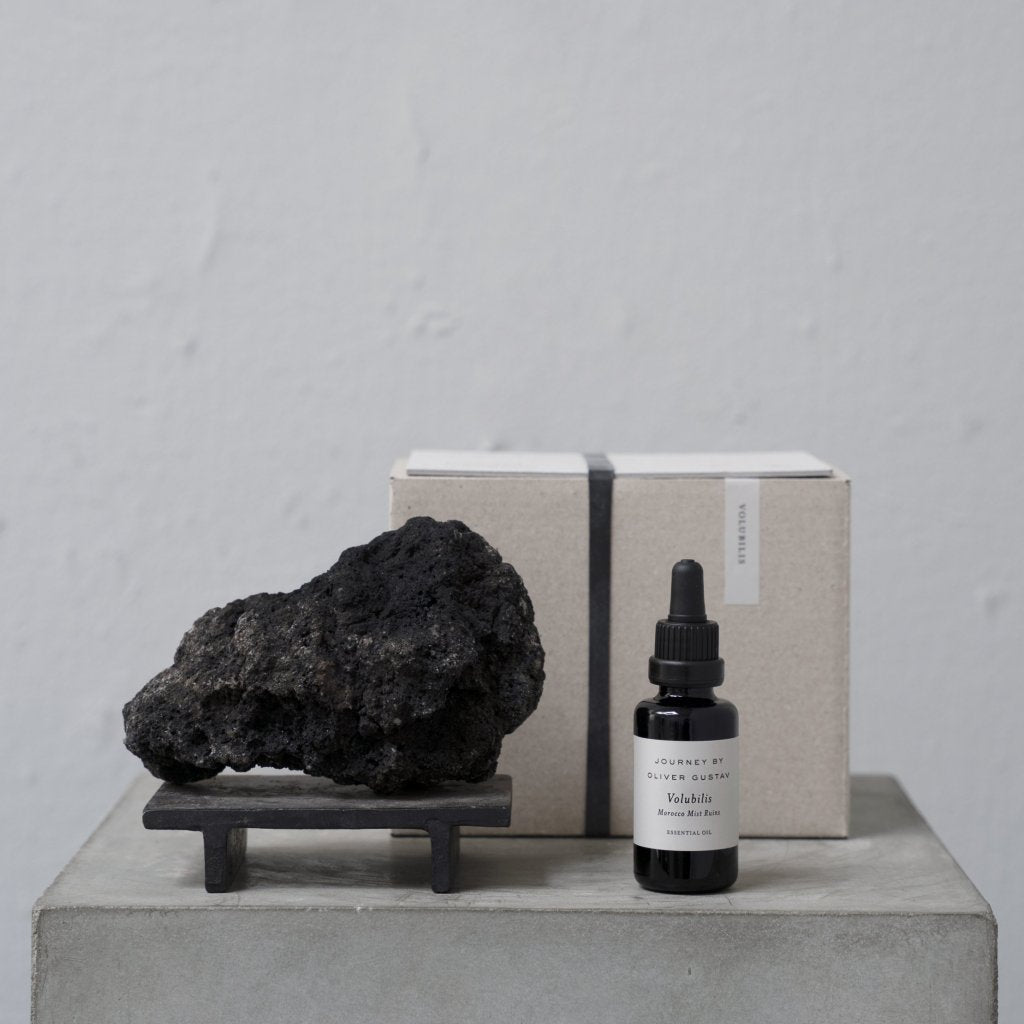 JLS-Volubis | Lava Stone Potpourri VOLUBIS
An Icelandic lava stone potpourri imported from Copenhagen by Oliver Gustav on an iron pedestal with an essential oil.
VOLUBILIS: Morocco, Mist, Ruins
"Moroccan mint and the airy aroma of clean, sunbathed linens. Invokes travels to the picturesque hills of ancient Volubilis draped in fresh green mint and intense oleander."
Showroom
767 N. La Cienega Blvd.
Los Angeles, CA 90069
310-855-9800
STASH Warehouse: only a few blocks away.
Looking for more items?  Visit us at leestanton.com