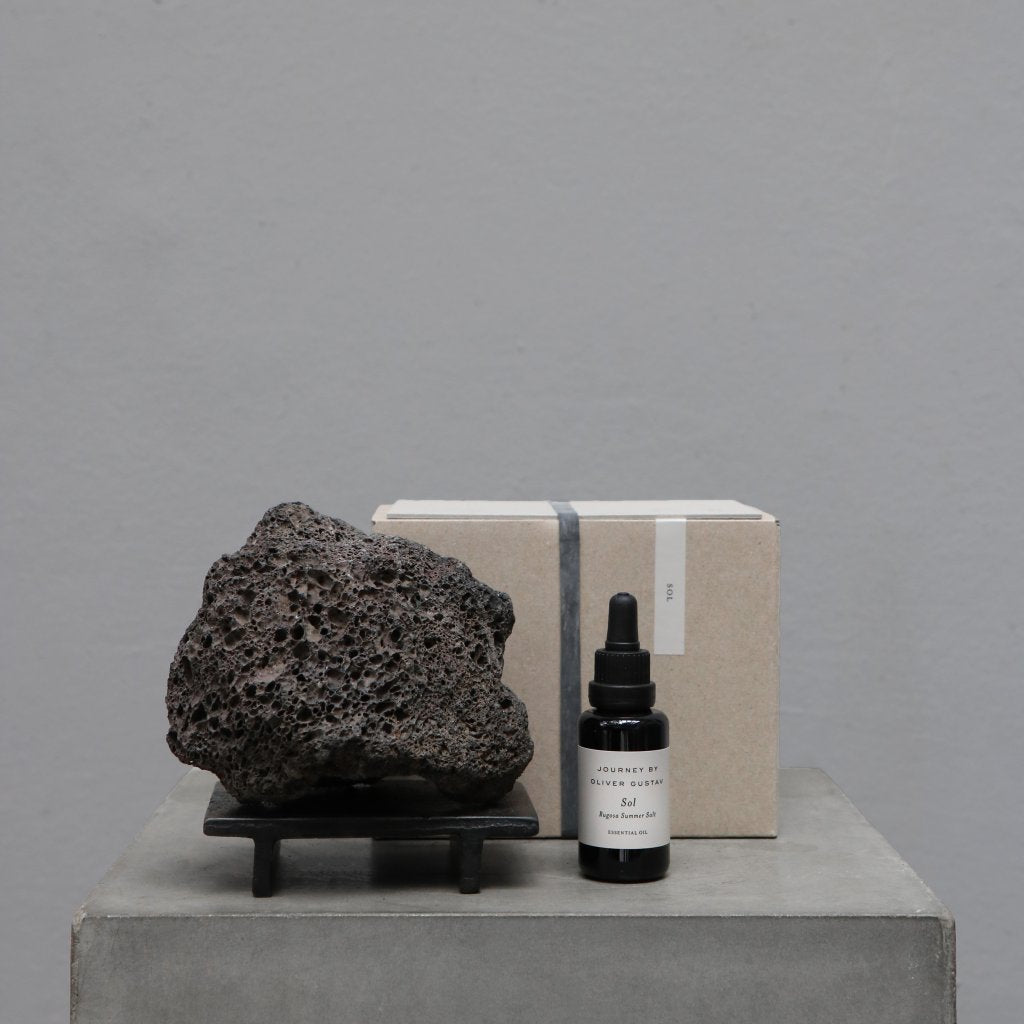 JLS-Sol | Lava Stone Potpourri SOL
An Icelandic lava stone potpourri imported from Copenhagen by Oliver Gustav on an iron pedestal with an essential oil.
SOL: Rugosa Summer Salt

"With its heart of Rugosa rose this scent and its Danish name for "sun" brings to mind Northern Island summers full of light and salty sunbaked cliffs. This is childhood memories of climbing mossy rocks and handfuls of sumptuous black summer berries bottled."
Showroom
767 N. La Cienega Blvd.
Los Angeles, CA 90069
310-855-9800
STASH Warehouse: only a few blocks away.
Looking for more items?  Visit us at leestanton.com