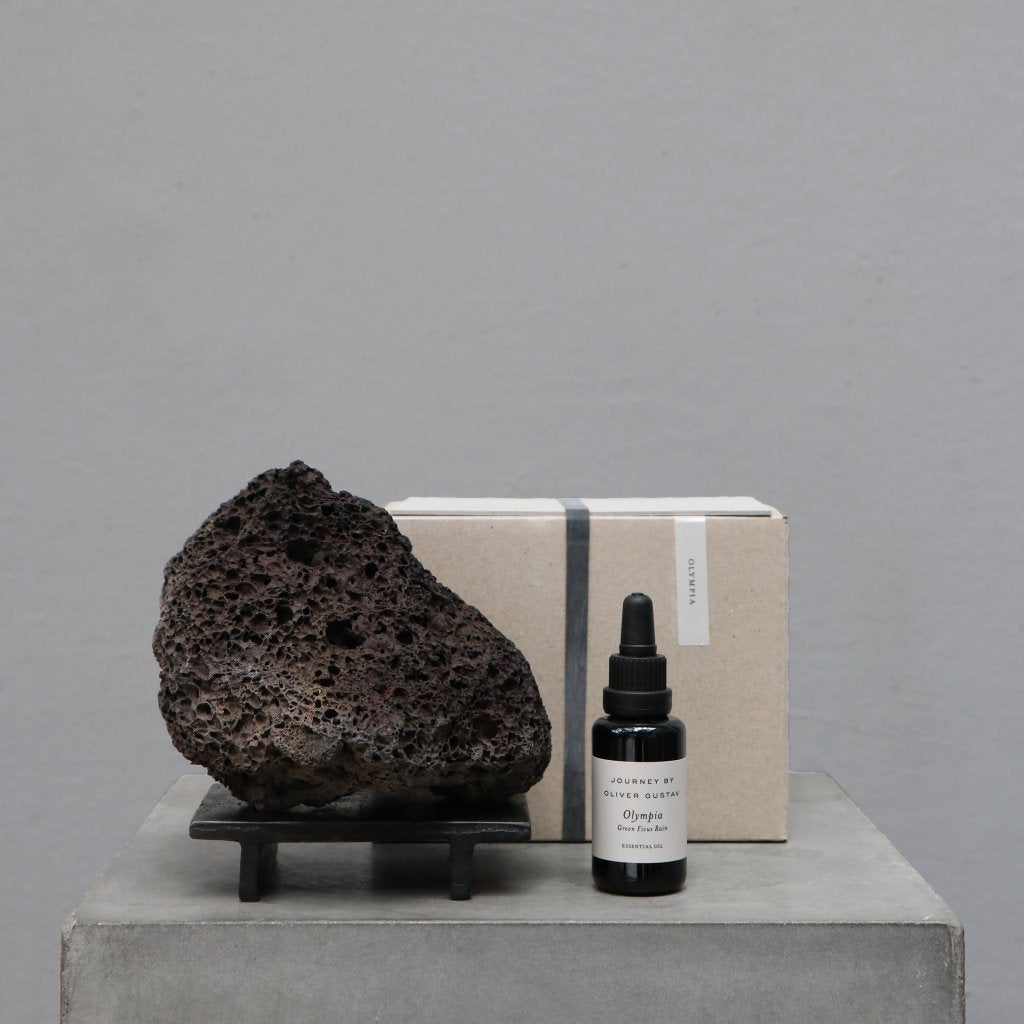 JLS-O | Lava Stone Potpourri OLYMPIA
An Icelandic lava stone potpourri imported from Copenhagen by Oliver Gustav on an iron pedestal with an essential oil.
OLYMPIA: Green Ficus Rain
"The softness of dusk after warm rainy showers. The gentle trace of pine and cedar. The passion of patchouli. Enveloping and delightful this scent leaves you dreaming in the clear, green leafy glade of an ancient fig grove."
Showroom
767 N. La Cienega Blvd.
Los Angeles, CA 90069
310-855-9800
STASH Warehouse: only a few blocks away.
Looking for more items?  Visit us at leestanton.com